the sauna
INDIVIDUAL and BEAUTIFUL
The temperature in an infrared cabin is too low for you – then a sauna with a Finnish sauna heater or combi heater is right for you. In the infrared cabin you can work up a sweat, your circulation is really challenged here.
The sauna session is celebrated – so always take enough time to relax and feel good.
We conjure up your individual sauna and transform your home into a place of well-being. Choose from warm woods, different lighting options and glasses. Together with you, we will choose the right sauna heater and interior.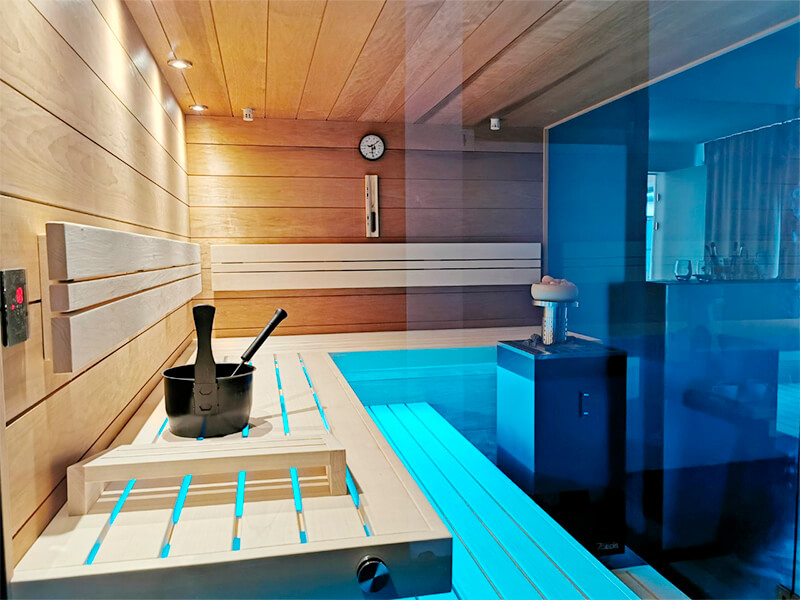 Use of high quality materials