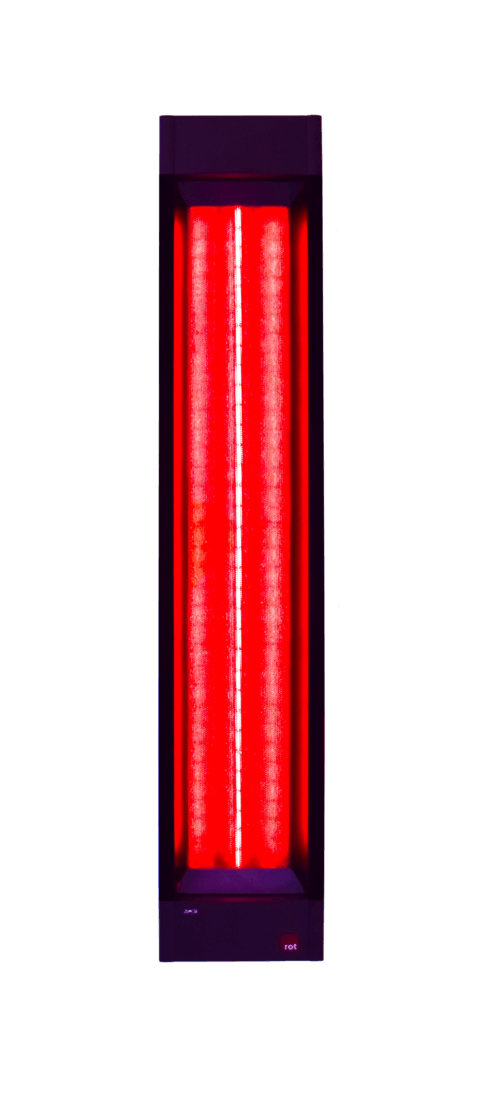 INFRAROTMED deep heat radiators for infrared cabins & saunas
Infrared-A, -B and C
pulsable infrared heater for yourinfrared cabin or sauna
Full spectrum radiator with infrared A, -B and -C
for self-construction or for retrofitting
IPX4 splash-proof
TÜV tested
protected technology – higher proportion of red light
planar filter disc for a high proportion of red light
linear double filter for more deep heat
Double housing
Adjustable infrared range (in connection with icon control)
Linear double filter for a higher proportion of red light
The deep heat share in comparison:
Surface heater (hot water bottle, radiator)

0%

0%

Ceramic, incoloy / magnesium oxide emitters

10%

10%

Full spectrum radiator – opaque

70%

70%

Full spectrum radiator – clear

80%

80%

INFRAROTMED fullspectrum heater

90%

90%

sun

100%

100%
Protected infrared tube technology with a higher proportion of red light.
IPX4 splash-proof, therefore also suitable for the sauna.
Frameless installation without visible screws, flocked frame for contact protection.
Protective grid can be attached.
Structured reflector for better heat distribution.
Highly efficient, planar filter disc for better permeability, dust protection & easy cleaning.
Double built-in housing for better heat protection.
Plug in Ready - system plug and system cable.
Safety reports for commercial applications are available at www.tuv.com at any time.
DOWNLOAD Installation instructions infrared heater Infraredmed
With our controler icon, the heaters form
a ready-to-plug-in system!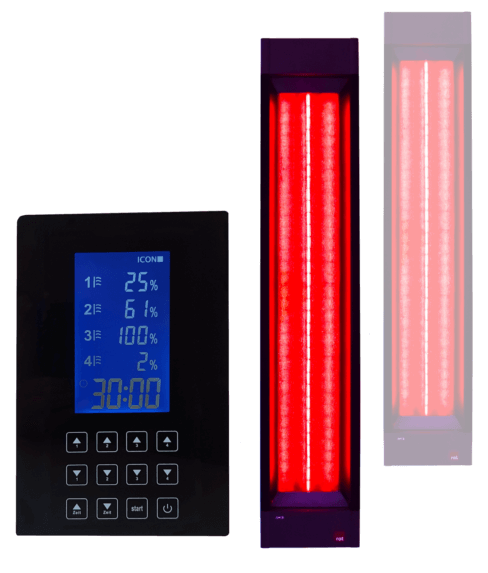 Available in the following versions
– here you can buy directly from the manufacturer –
IRM TWS 500
500W back emitter
2,2A – 230V – 50hz
IPX4

IRM TWS 750
750W front and ceiling emitter
3,3A – 230V – 50hz
IPX4

IRM TWS 1300
1.300W ceiling emitter
5,2A – 230V – 50hz
IPX4